LAW360 | November 21, 2018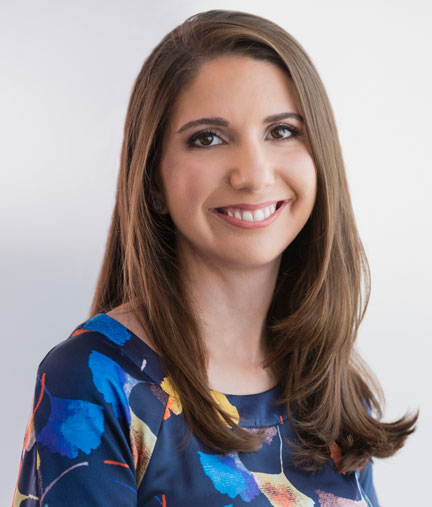 For MM&H's @Lara O'Donnell Grillo, a, "…collaborative atmosphere, open culture, and being able to pursue new ideas or matters without having to go through all the red tape," are just some of the key reasons why this @Harvard Law School graduate made the jump from BigLaw to boutique in her latest Q&A with @Law360, citing flexibility, nimbleness and progressive ideals as factors. #lawrealigned  (post from Linkedin)

Lara O'Donnell Grillo is a partner at Mark Migdal & Hayden in Miami, where she concentrates her practice in complex litigation, arbitration and appeals. Prior to joining the firm, Grillo was of counsel at Berger Singerman LLP. She also worked at Jorden Burt LLP (now Carlton Fields Jorden Burt PA) as an associate and clerked for Judge Peter T. Fay in the U.S. Court of Appeals for the Eleventh Circuit.  Grillo represents businesses, sovereign entities and individuals in a range of complex matters, including appeals and class action defense. Her areas of expertise include fraud and securities, insurance and annuities, consumer finance and banking, environmental law, Indian law, criminal defense, and special investigations.
Q: Why did you decide to leave BigLaw? Was there a specific moment or incident that significantly influenced your decision?
A: My decision to leave BigLaw was a culmination of several factors. BigLaw firms tended to be inflexible, with methods that were inconsistent with how I wanted to practice law. There were many time-wasting aspects of the practice. It was also challenging to accommodate certain types of cases, such as those involving clients seeking alternative fee arrangements or any other matters that did not fall strictly within certain parameters. Firms tried to be nimble and forward-thinking, but unfortunately most of the time this was not the outcome, with necessary changes to the practice coming slowly or not at all. Ultimately, I concluded that it would be a better fit for me to work at a smaller firm with a different approach, a real commitment to efficiency, flexibility and diversity, and the practical ability to achieve those goals.
Q: What do you enjoy the most about working at a small firm?
A: I enjoy the collaborative atmosphere, open culture, and being able to pursue new ideas or matters without having to go through all the red tape. We can more easily adapt to clients' needs and implement what makes the most sense in each case. Initially, I was concerned that we would not have the same resources as a larger firm. However, I find that I can focus more on the work and less on all the other noise that typically comes with a larger firm.
Q: What was the transition process like, and how long did it take? Were there any surprises along the way?
A: I started at my firm from its inception, when the practice was being formed. The firm was finding office space, selecting and customizing software, and implementing various practical details. We were up and running right away but it took many more months to sort out the details. We are still growing and implementing new ideas. It required some flexibility, however, one of the many upsides is that you have a better opportunity to end up with the kind of practice that you want. In that regard, for me, and probably for many others who are looking for the same opportunity, it is worth the initial transition.
Q: What is your work environment like now, compared to at the BigLaw firm?
A: Compared to BigLaw firm atmosphere, I find it more collegial and collaborative. Although my prior firms did strive for that kind of atmosphere, it is difficult to achieve that at a larger firm. You can try to form smaller teams and have it work at different levels, but it tends to happen more easily at a small firm. Even though I still practice litigation, which at times can be unpredictable, I generally have more control over my work environment.
Q: What do you miss most about working in BigLaw?
A: There was a transition period during the move and elements of the smaller firm to which I had to adapt. However, I don't miss any particular aspects of working in BigLaw. I attribute this to leaving at a time when I knew it was the best decision for me and to joining a new firm that was aligned with the most important elements of my practice.
Read article on LAW360 CLICK HERE >>>