By Zach Schlein  DAILY BUSINESS REVIEW | November 30, 2018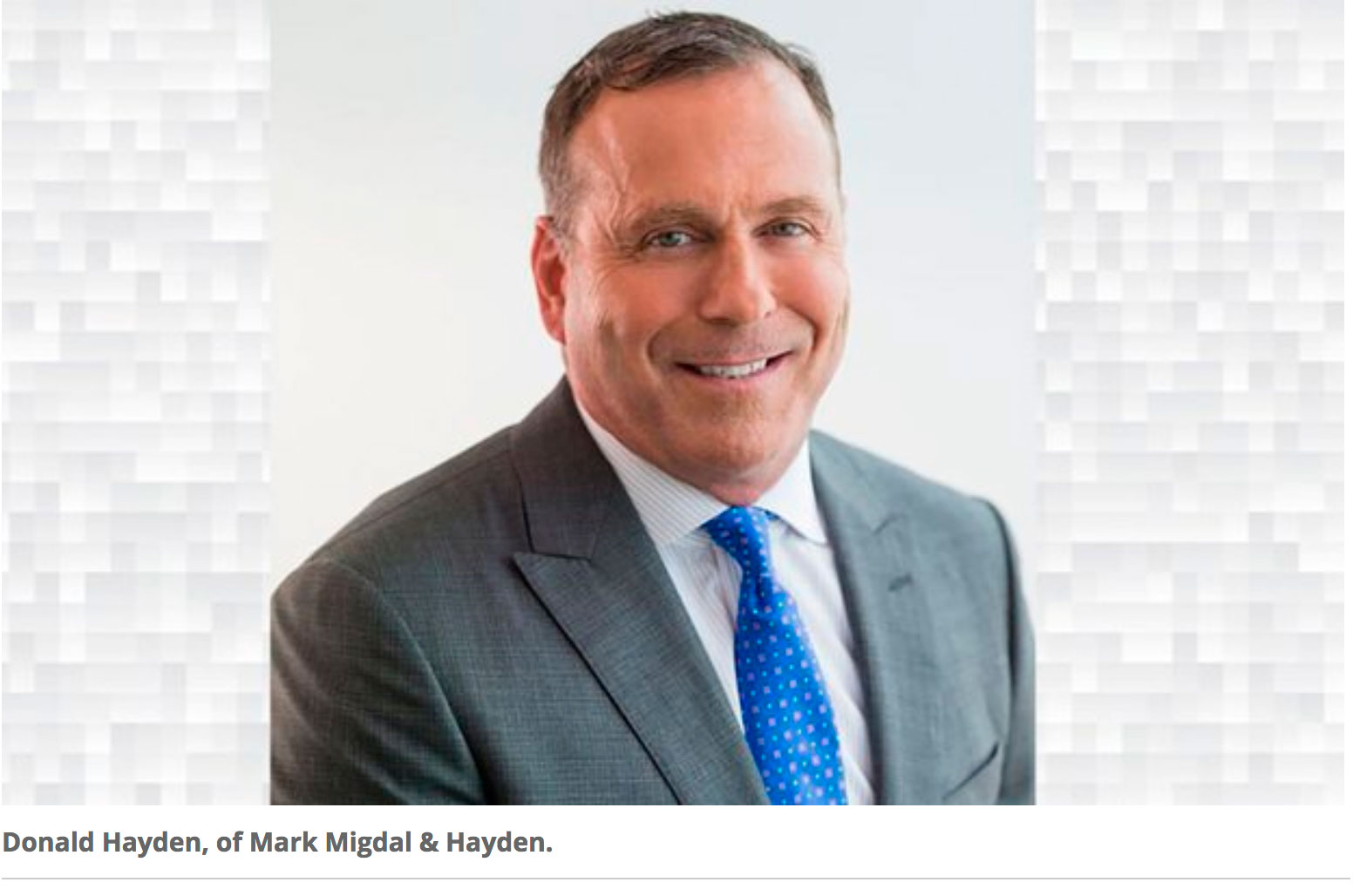 For MM&H's seasoned litigator and international arbitrator @Don Hayden, realigning both law and #LGBTQ practices are top priority. In his latest interview for 'Profiles in Law' with the @Daily Business Review, Hayden touches on what makes the firm he co-founded stand out from the pack, as well as his efforts in LGBTQ advocacy. #LawRealigned @Zach Schlein (post from Linkedin)

Following stints with both Baker McKenzie and Berger Singerman, Hayden started his own firm, Mark Migdal & Hayden, and has repeatedly taken up litigation aimed at increasing protections for LGBTQ individuals.
Donald "Don" Hayden has more than enjoyed his fair share of success. The longtime litigator and well-respected international arbitrator spent the majority of his career working at Baker McKenzie and Berger Singerman, traveled around the world and back again, and has represented big-name clients like AT&T and Google.
Yet Hayden has not been immune from regressive thinking that can crop up in big law.
"I remember sitting in a boardroom around a table, and it was all folks fro major law firms," Hayden recounted. It was 2003, and Hayden had already spent a number of years proving himself in Miami's legal community after a decade with Baker Mckenzie's headquarters in Chicago. "An individual from one of the larger accounting firms came in and said how he had just been appointed to be their diversity chairman, had to go to 'some gay event' and made a derogatory comment."

[…]

"We saw an opportunity to realign things because of the way people were looking at resolving disputes…"
Read full article on DAILY BUSINESS REVIEW  CLICK HERE >>>